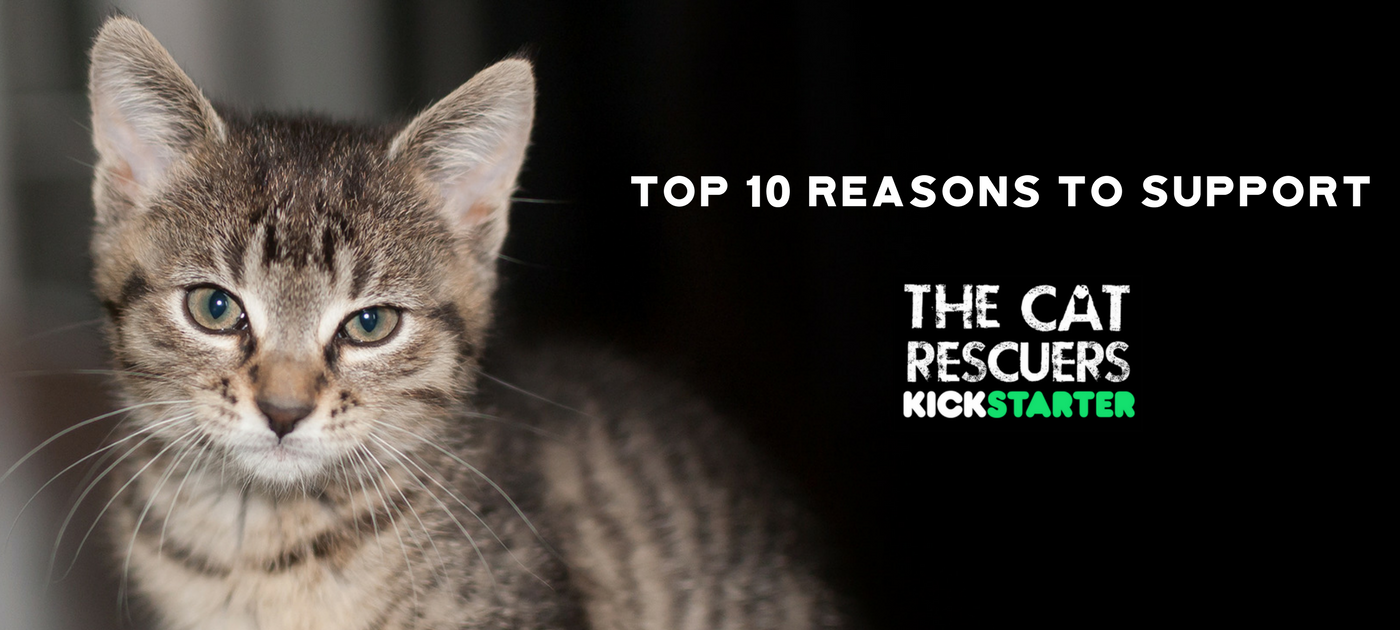 THE CAT RESCUERS is a documentary about four dedicated volunteers saving feral and abandoned cats in Brooklyn. With mere hours left on our Kickstarter campaign, we're asking for our help to reach our first stretch goal and get to final cut of the film.
10. You like to show off your love of cats.
By popular demand, we've just added a new reward – a THE CAT RESCUERS lapel pin and a bumper sticker!
2. You want to help feed hungry cats.
3. Exclusive rewards not available elsewhere. 
We have lots of great rewards for cat lovers, including many limited ones, such as Mr. Catsby's food bowls, Dharma Dog Karma cat beds, From Scratch premium pet food and more!
4.  You want to transform your values into action. 
Sassee says it best, in this clip.
5. You have an adorable, brag-worthy cat.
6. You want to help us make the best film we can make.
7. You know TNR works and you want to see it widely embraced.
8. You want to put resources into the hands of rescue organizations.
9. You want to help co-directors Rob Fruchtman and Steve Lawrence.
10. You want to support the rescuers in our film!