LATONYA "SASSEE" WALKER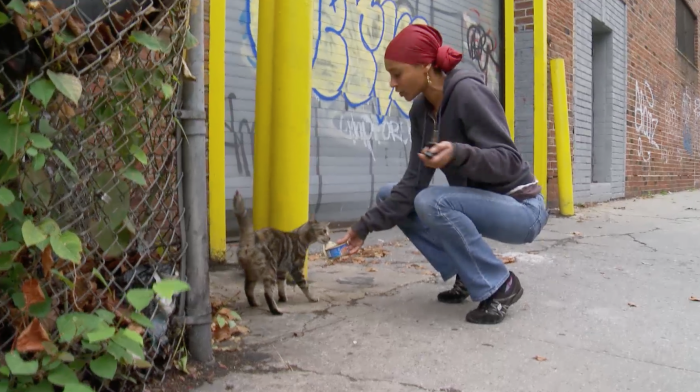 Latonya "Sassee" Walker – an indomitable, laugh-out-loud funny and street-wise former rapper turned legal investigator, who lives in Canarsie with her daughter (a rescuer in training) and will hop in her car any time of day or night to rescue a cat. Her motto, "Don't talk about it, be about it."
CLAIRE COREY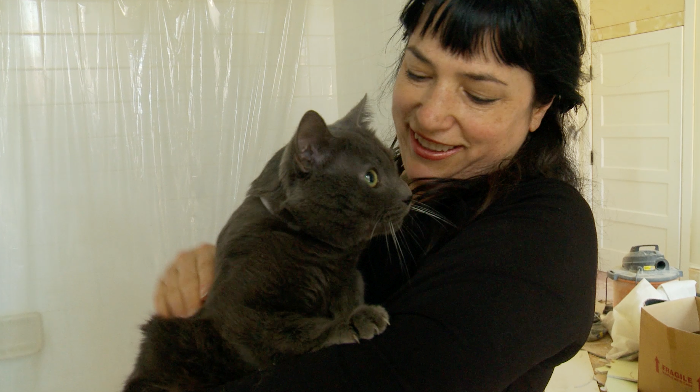 Claire Corey – an award-winning painter who also works full-time in the advertising and graphic design department at a major art museum when she isn't saving kitties in Bed-Stuy.
STUART SIET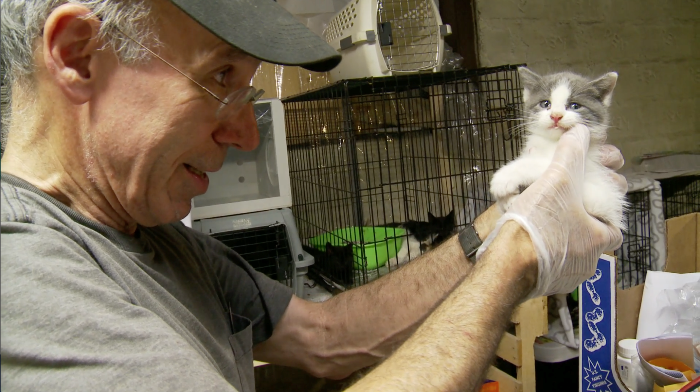 Stuart Siet – a sweet-natured electronics engineer whose career has taken him from supervising wireless sound systems for Broadway shows to his current full-time gig maintaining radio communications for NYC's Fire Department. His day starts at 3 AM, when he hits the streets of Kensington Borough Park to feed the street cats.
TARA GREEN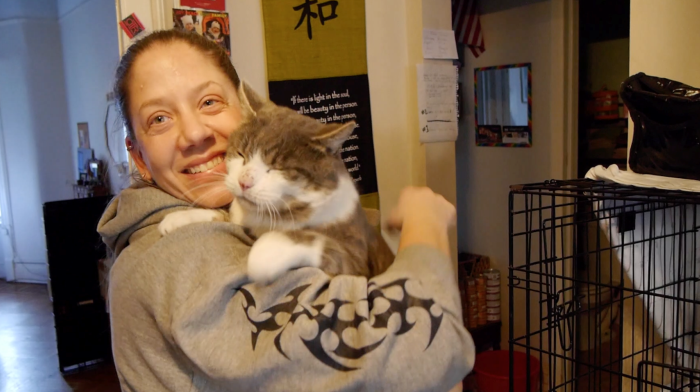 Tara Green – a tireless, big-hearted nurse and health care administrator who lives near Coney Island and seems to be everywhere at once in Brooklyn, doing the toughest rescues and making sure every last cat she saves gets adopted.