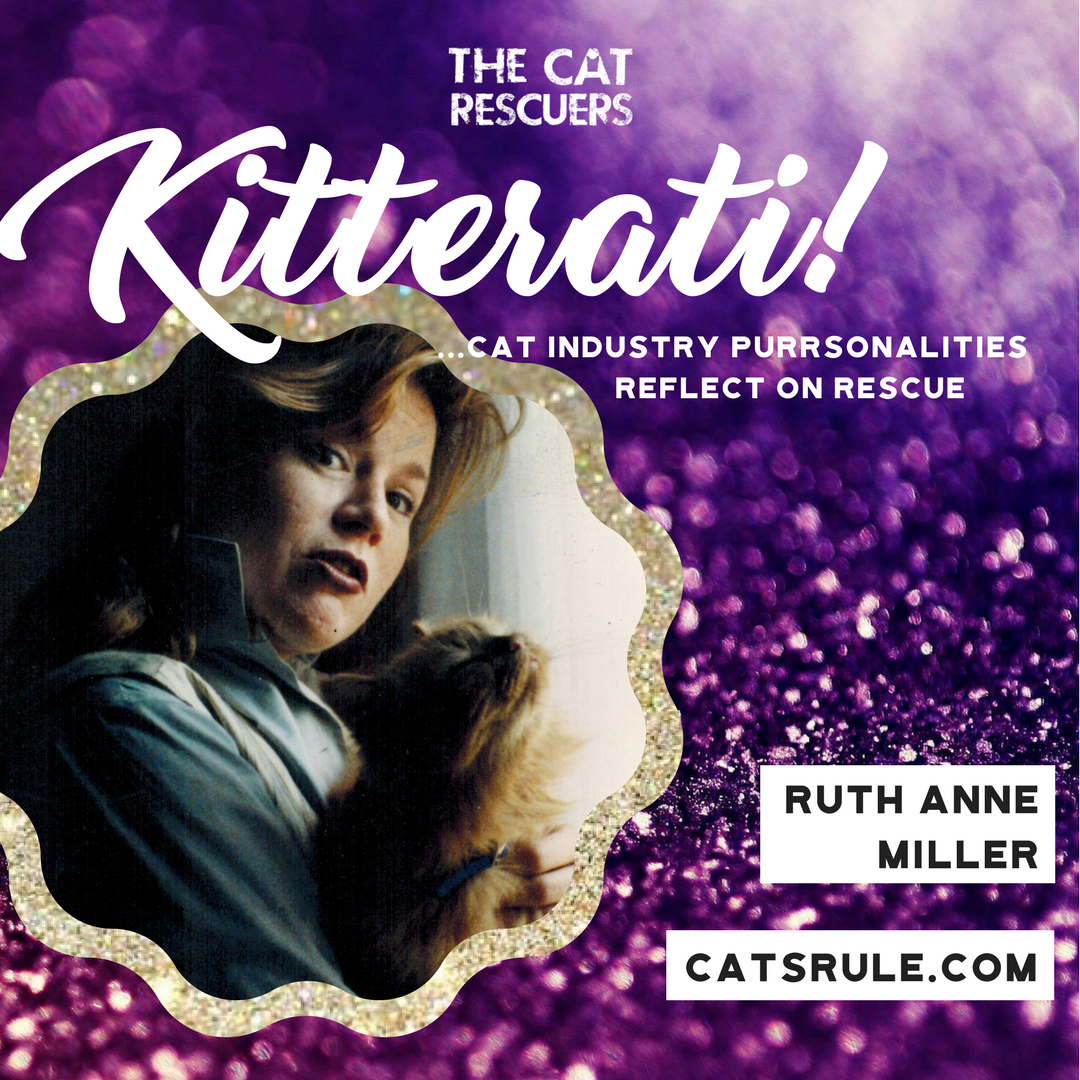 Welcome to Kitterati, where we regularly feature a different purrsonality in the cat industry, spotlighting their work and getting to the heart what cat rescue has meant to them on their journey. 
Today we introduce you to Ruth Anne Miller of cats rule!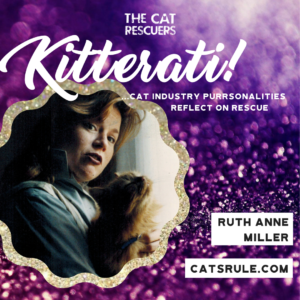 Founder of cats rule, which we started in 2000. We make high quality problem-solving products for cat owners! For us, the cats come first. See everything we create at
www.catsrule.com
or follow us @catsruleonline.

Hmmm, most recently, it is Emma and Oliver. A neighbor called to say he had found 2 kittens in his garage. There were loaded in a Home Depot bucket ready to be tossed. Not on my watch!! Barely four weeks old, they were the cutest little creatures.

I now live north of San Diego. I have great respect for
SPOT.

I wish more people understood how fabulous and special cats are! So many people think they are aloof – yes they are independent – but they are the most loving and responsive creatures I know! They give exactly what they get from you!

Please rescue or adopt.
I know cats in pet stores need homes but there are so, so many cats and kittens out there who need good homes. Please think rescue or adoption first!