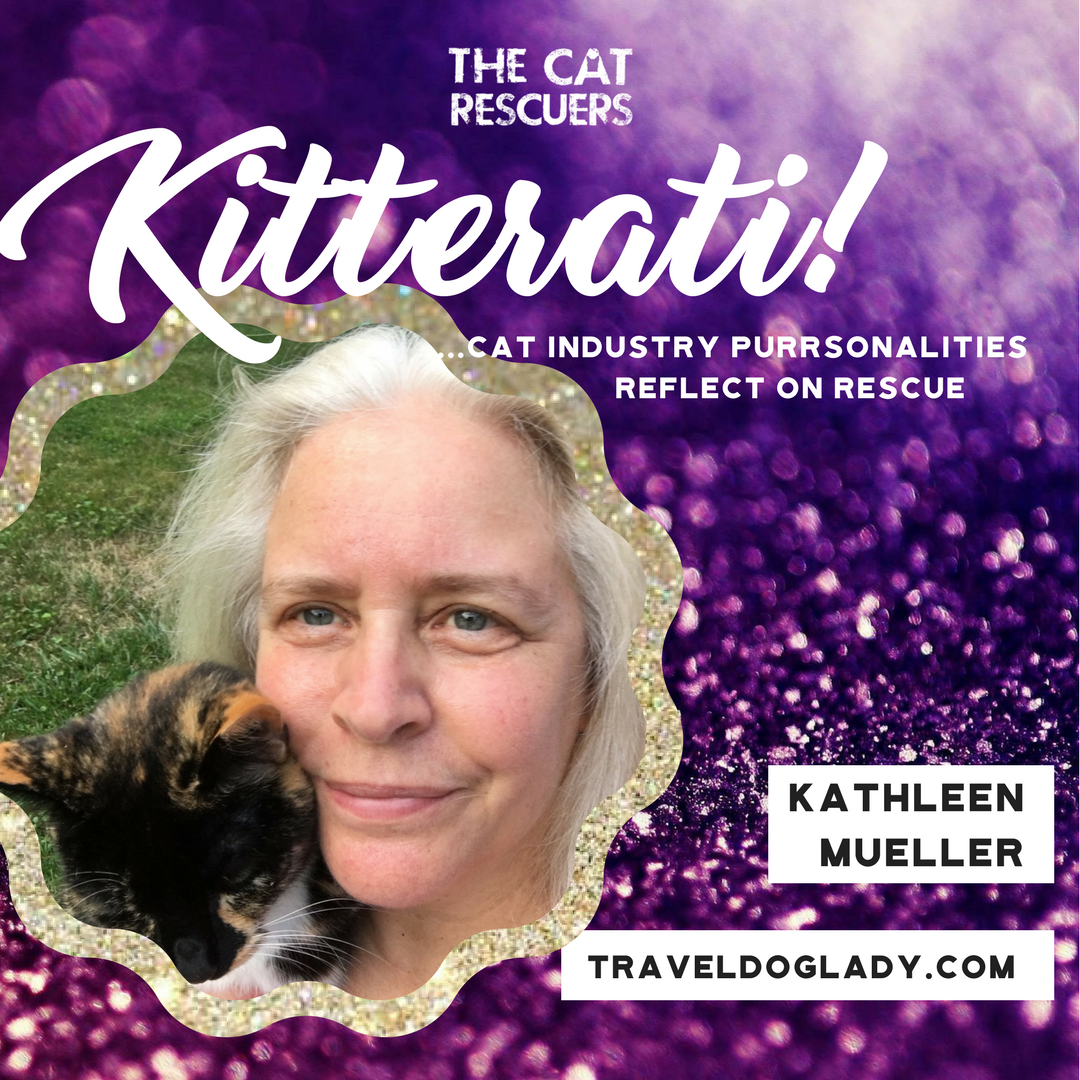 Welcome to Kitterati, where we regularly feature a different purrsonality in the cat industry, spotlighting their work and getting to the heart what cat rescue has meant to them on their journey. 
Today we introduce you to Kathleen Mueller of TravelingDogLady.com!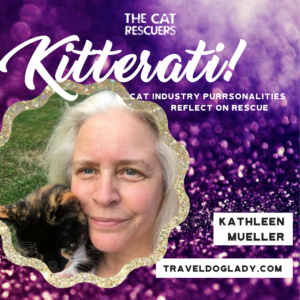 I've been a crazy cat lady ever since I was a crazy cat girl, when I was a child. This was true even though I nearly lost my eye when the family cat attacked me when I was 7 years old. He was the CATalyst that made me want to learn more about cat behavior. My site is
http://travelingdoglady.com
but don't let that dissuade you. I was a cat person first, and a dog person second.

Mr. Kitty was one of 28 cats that I took care of at a farm where I once lived. When I left the farm, I took seven cats with me, and he was one of them. He was an amazing creature, and I still think about him every day, even though he died nearly 20 years ago. He stole a piece of my heart, and still resides there.


Adopt Don't Shop!